See the power of getKambium.
MSP Client strategy made easy.
Choose a sample report to download.
Sales Discovery Review
With the sales discovery review process, you have a repeatable framework of questions and recommendations to help you gain a deep understanding of your client's business and deliver high-value recommendations.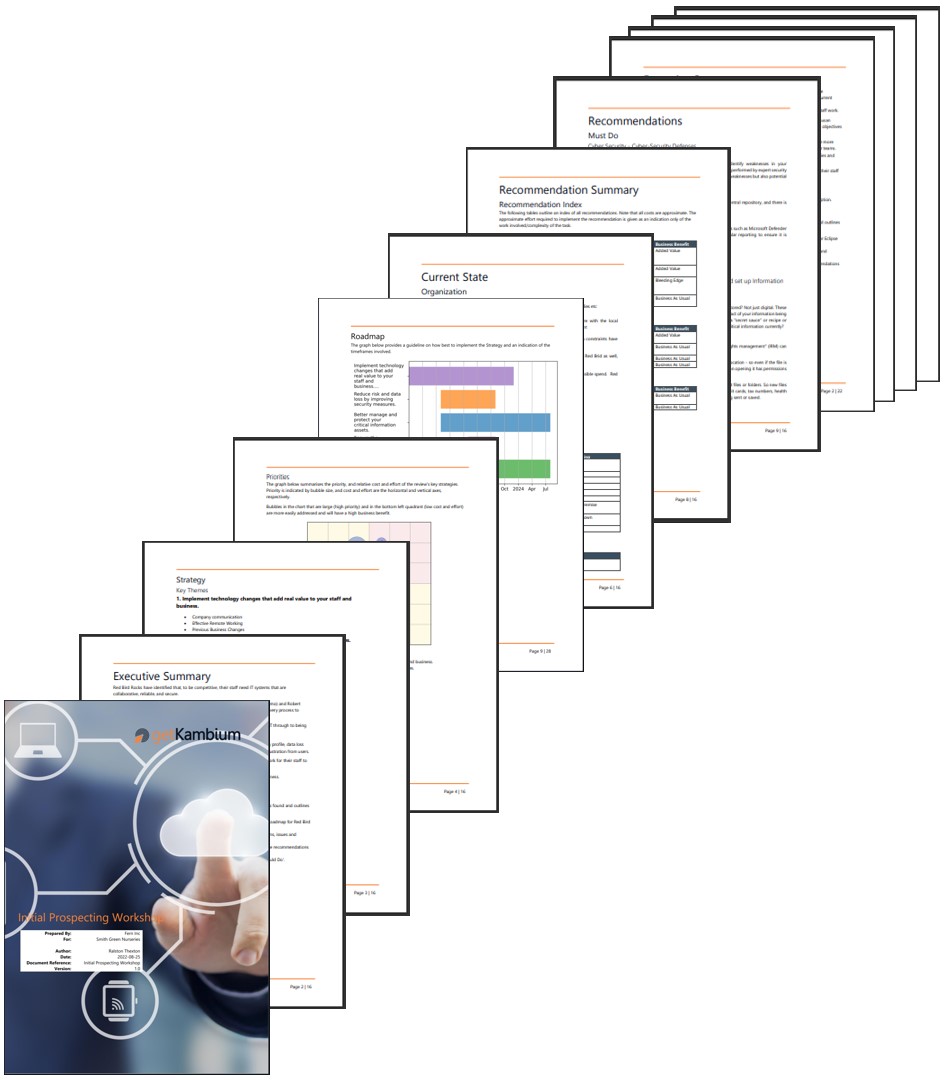 Security Review
This report is the output of a security discovery that explores your clients' cybersecurity risk profile and understands their tolerance and appetite for risk, plus their key exposures and obligations.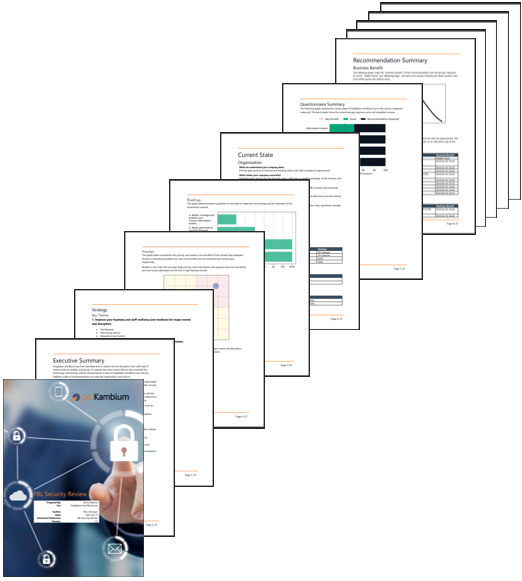 GetKambium will help

you

help your clients to achieve their business goals, hit their targets and mitigate their business risks