Your client needs strategy, not laptops
Businesses are adopting a broad range of managed IT services and need an MSP partner who can proactively match their needs to best-in-breed solutions.
But if you're stuck in a reactive mode, waiting for your clients to come to you, then the managed services revolution will pass you by and take your clients with it.
That's why we've created GetKambium, a tool to help staff get inside clients' heads and understand their business, so you can stop delivering low-margin IT infrastructure and start enabling business strategy
Download a sample report
Download a sample output report that is easy to populate with getKambium's step-by-step process.
See what you can create when you sign up to getKambium FOR FREE!
See the power of getKambium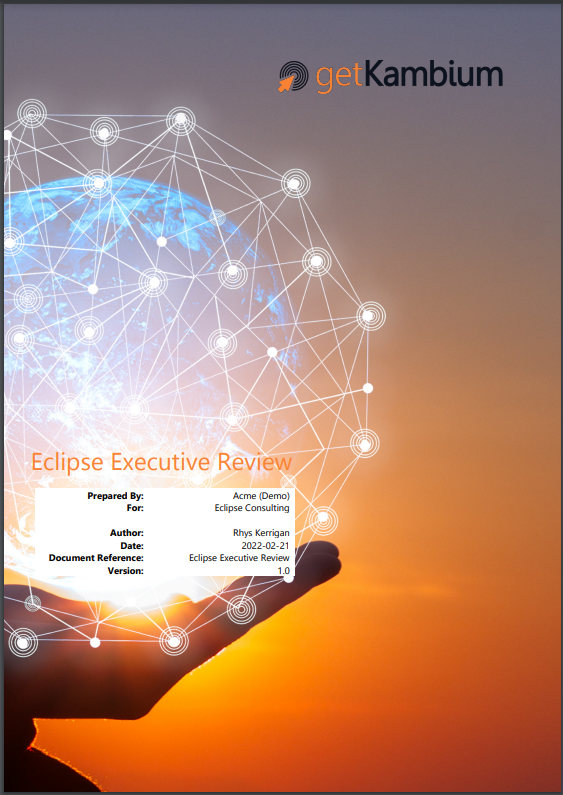 Become the partner your clients need
For years we have used the dreaded and overused "trusted advisor" label.  It's time to outgrow that label and think of yourself as a strategic partner and to do so you need to bring more to the table. Aimlessly bidding on projects, being the low cost provider, being the "IT GUY" is no longer good enough.
We are in a time of diminishing hardware sales, shrinking margins, rising labor costs and a plethora of new technology flooding the market.
Your clients' infrastructure may have moved to the cloud, but that doesn't mean their IT needs have become less complicated. They need more from you now than just capacity planning and lifecycle management. To meet their business goals in the new world of digital transformation and cloud-based infrastructure they need an MSP with genuine insight into their business and the strategies to turn that insight into real solutions.
To become the kind of partner that delivers those high-value services, your staff need both a broad range of skills and the ability to get to the bottom of the challenges and opportunities your clients face.
GetKambium's Discover and Manage modules are the result of 20-years experience in dealing with these challenges.
GetKambium will help you help your clients to achieve their business goals, hit their targets and mitigate their business risk
Don't just maintain your client's IT assets, also step up and help transform their business 
GetKambium will help your staff close better, higher-value deals and cement your status with customers as a trusted strategic business partner rather than a mere provider of IT services.
Which role are you in your MSP?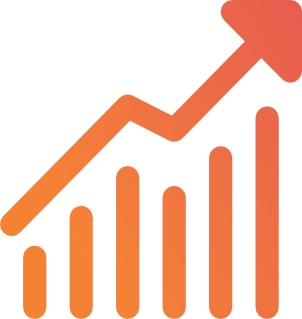 Sales
Gain a deeper understanding of your clients' businesses and needs to build stronger client trust relationships
Demonstrate your value by presenting them with solutions to those business needs
Become the proactive strategic advisor rather than the reactive order taker
Create a qualified pipeline of opportunities to hit your sales targets and retain more clients
Develop non-cloud revenue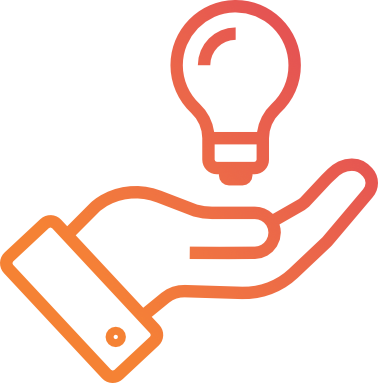 Consultants
Offer a better CISO, ITMaaS or vCIO service with a repeatable and consistent methodology for a strategic engagement with clients
Create long term engagements by becoming too valuable to do without
Uncover client needs that lead to proactive recommendations to help your clients achieve their strategic goals
Shift your engagement to a higher level within client hierarchies.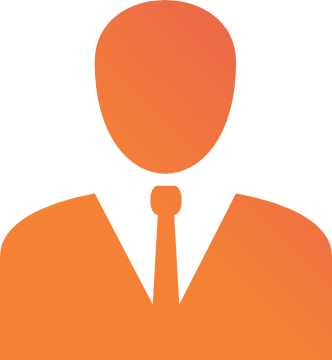 Business Owner
Find new opportunities with clients as your traditional engagement model is challenged by digital transformation
Differentiate your value proposition in a crowded MSP market by upskilling your team
Add new service lines to diversify your revenue streams
Become a proactive strategic partner for your customers whose value is deeper than procurement or mid-level IT functions.
More Value. More Rewards.
Plenty of MSP business tools will help you be better at doing the things
you've always done, with repeatable
processes for QBRs and IT audits.
But what you've always done is no longer enough.
To prosper in a world of cloud migrations and changing business models you need to really understand your customers' business challenges
and demonstrate strategic value in helping them meet those challenges and exploit new opportunities.
GetKambium's Discover and Manage modules are the result of 20-years experience. They will lift your relationship with your clients to a new level, helping you close better, higher value deals and cement your status with customers as a trusted strategic business partner rather than a mere provider of IT services.
Discover and Manage Your Customer Needs
GetKambium contains two modules that help you get to grips with your customers real business challenges and then manage their IT needs as a true vCIO, someone who can not just talk the talk, but deliver real value and business outcomes through IT.
Discover
Prepackaged, wizard-style tools for Sales, Security and

Strategy discovery

Explore your customers' key priorities

Highlight potential IT initiatives as sales opportunities.

Understand the cyber security risk profile of your

customer

Develop a strong understanding of clients' strategic

priorities and develop plans to achieve these complete with budgets and timelines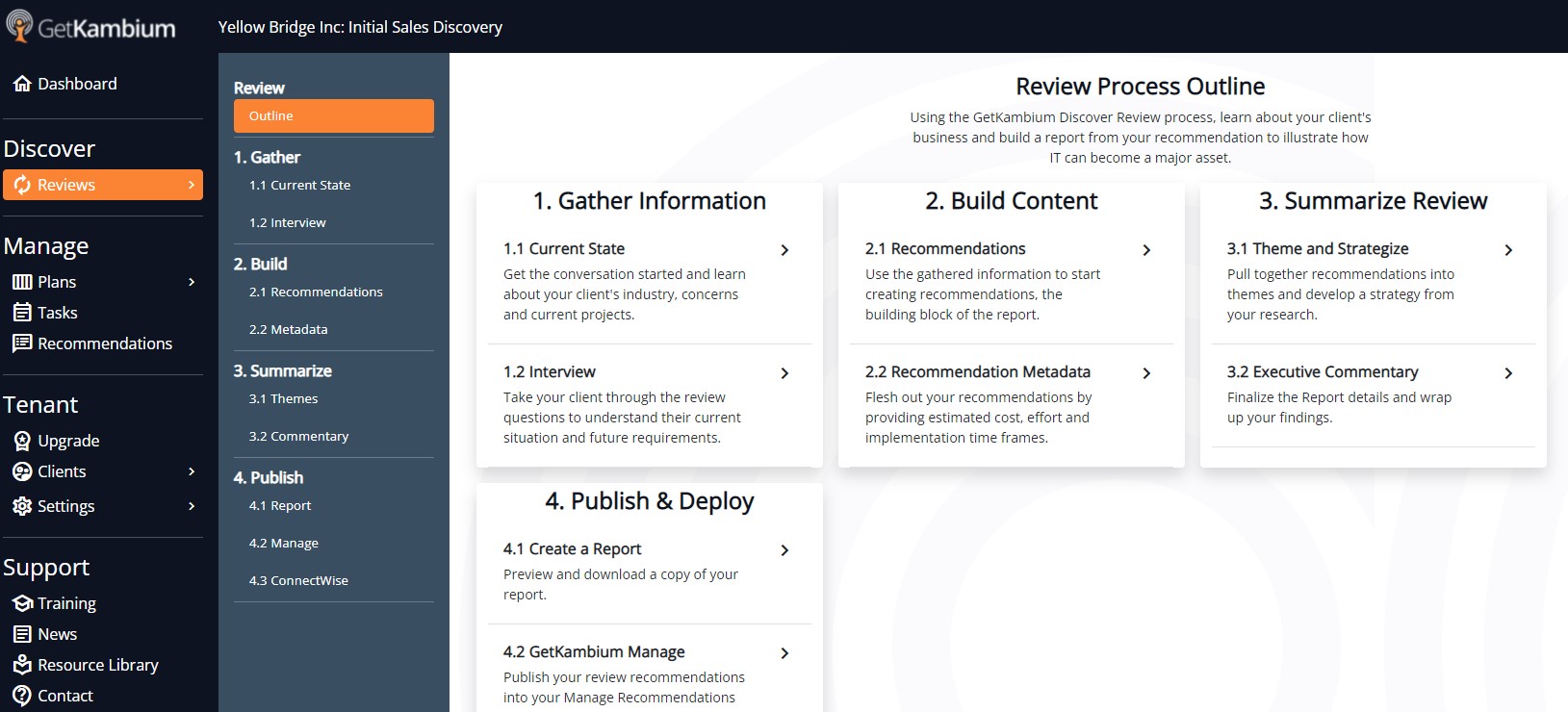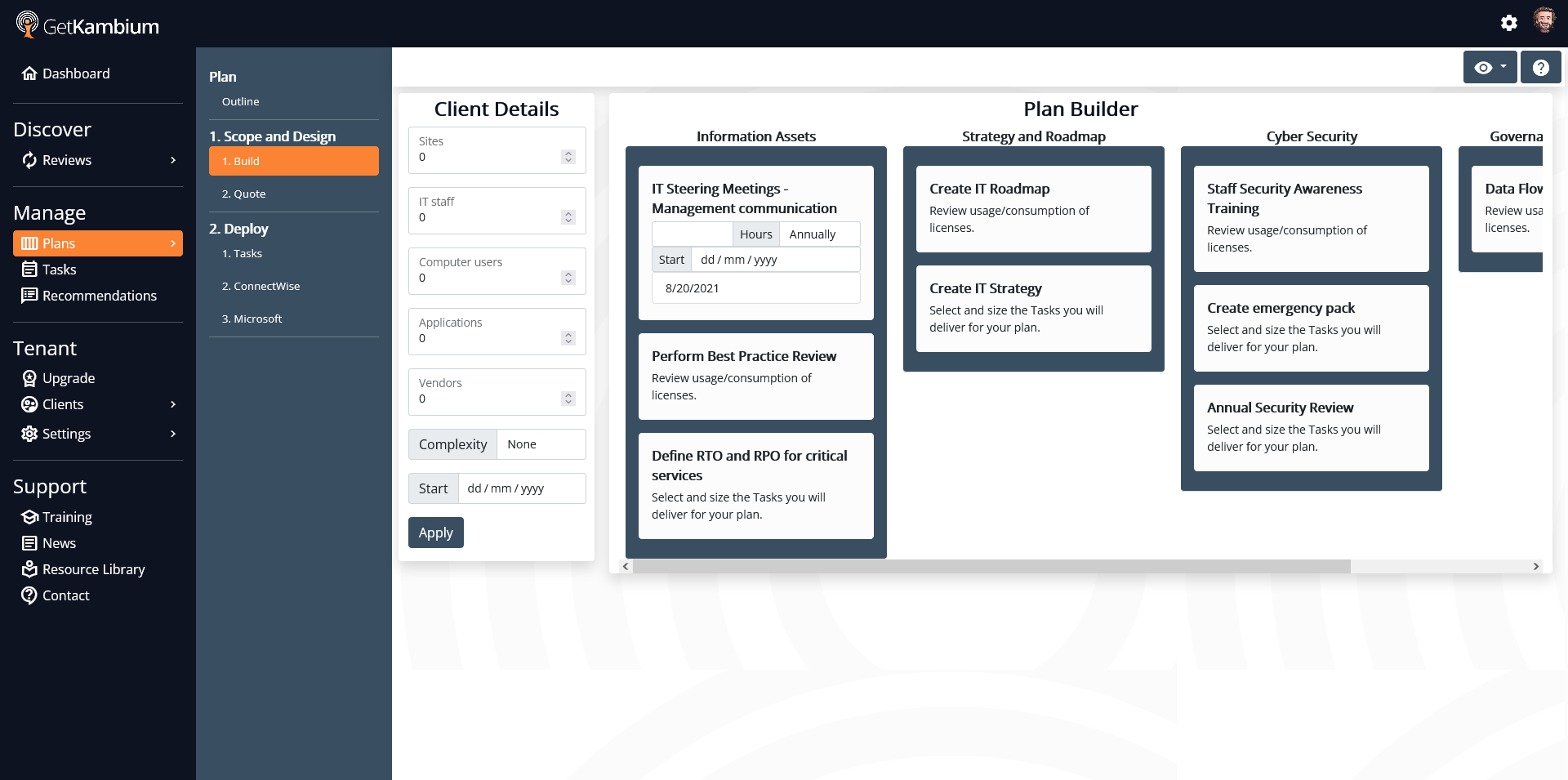 Manage
Prepacked plans for vCISO or vCIOs help you fulfill your virtual functions with clients efficiently and demonstrate value with transparent reporting

Pricing calculator and quoting tool enables you to prepare best-fit quotes and engagement plans.

Workflow manager helps you stay on top of client commitments and deliver the best possible service so you can guide your clients to successful outcomes.

A central database helps you manage and track all client recommendations and actions
One Great Price, All Business Sizes.
GetKambium Premium uses a simple, no surprises subscription pricing structure, no matter your business size.
US$450
per month
Includes 3 user licences
US$125
per month
Additional user licences
To see if Get Kambium is right for you, sign up for free now
We would love to talk about your specific situation and how GetKambium could help you.
Get in touch and let's talk about making your business better.