MSP account planning, made quick and easy.
Align business strategy to executable IT plans.
A structured Business Technology Review uncovers client business needs and IT priorities

Auto-populate strategic roadmaps, account plans and executable work in to ConnectWise

Integrated QBR's prove how you are solving your clients' business issues
Sales made easy: your clients will write your sales pitch for you.
Simple, Rapid, Repeatable and Valuable.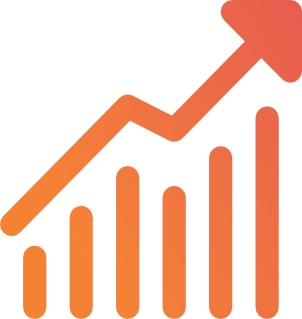 Accelerate Sales
DISCOVER a deeper understanding of your clients' businesses needs
Quickly qualify sales opportunities through a step-by-step process
Automatically output recommendations in a professional report
Stand apart from other MSP's who focus on technical issues.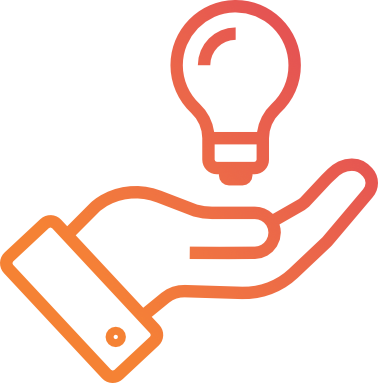 Business Tech Review
Step-by-step guided DISCOVERY to clarify your clients business goals and IT needs
Map those needs to a proactive technical strategy, outputted into a comprehensive roadmap
Create a key account plan by Integrating agreed recommendations into ConnectWise for ongoing execution.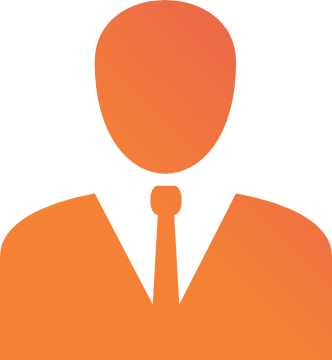 QBR³ (cubed)
Rapidly prepare quality, rich and purposeful QBR's that clients love.
Demonstrate your value by focusing on client business issues
Encompass your clients wider IT infrastructure, embedding yourself deeper in their organization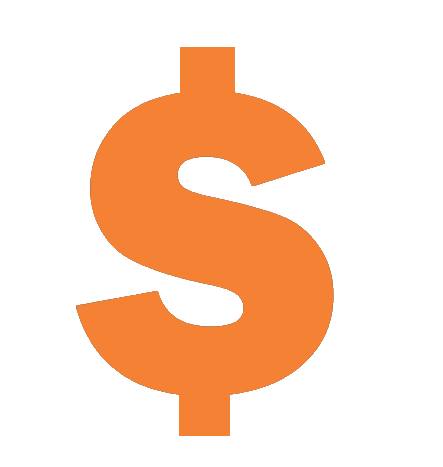 New Revenue
Improve your win rate by understanding clients better and standing out
Easily uncover revenue opportunities from existing clients
Establish new MRR for IT governance services, including services delivered by others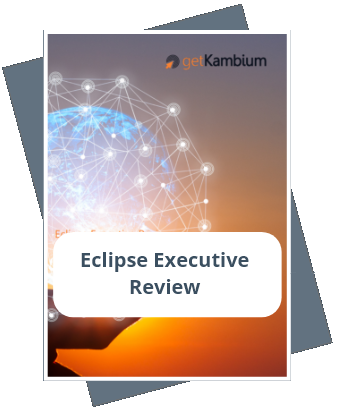 Download a sample output report that is easy to populate with getKambium's step-by-step process.
See what you can create in minutes when you sign up to getKambium FOR FREE!
See the power of getKambium
Overcome the "MSP Paradox"
For years MSPs have dreaded and overused the "trusted advisor" label. But are you really your client's IT trusted advisor? As your client's move more of their platforms to the cloud and take on new cloud SaaS solutions, are they working with you to define, specify, integrate and deploy those solutions? If your client has someone else directing that work, then they are the trusted advisor, not you!
Being the "IT GUY" is no longer good enough.
You can change that. You can become the consultant your clients rely on to co-ordinate all their IT services.
Beat the "MSP Paradox".
Which role are you in your MSP?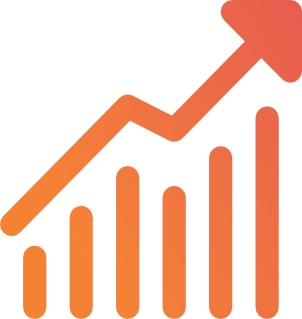 Sales
Gain a deeper understanding of your clients' businesses and needs
Demonstrate your value by presenting them with solutions to those business needs
Become the proactive strategic advisor rather than the reactive order taker
Create a qualified pipeline of opportunities to hit your sales targets and retain more clients
Develop non-cloud revenue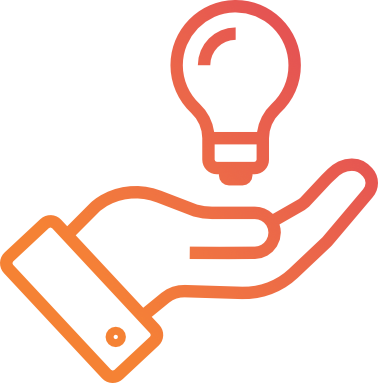 Tech Consultants
Offer a better CISO, ITMaaS or vCIO service. Create long term engagements by becoming too valuable to do without
Have a repeatable and consistent methodology for a strategic engagement with clients
Uncover client needs that leads to proactive recommendations
Shift your engagement to a higher level within client hierarchies.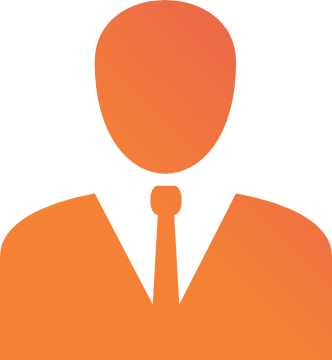 Business Owner
Find new opportunities with clients as your traditional engagement model is challenged by digital transformation
Differentiate your value proposition in a crowded MSP market by upskilling your team
Add new service lines to diversify your revenue streams
Become a proactive strategic partner for your customers whose value is deeper than procurement or mid-level IT functions.
Don't just write a roadmap, execute it
Your clients are looking to their trusted IT advisor to help them create value in their business. The most valuable service you can offer your client is to help them do just that.

Don't give your advice away for free!
Most MSPs have a wealth of knowledge that they willingly give their clients as free advice.
Their most senior people are relied on by their clients to guide them on a range of IT considerations often outside the direct sphere of the MSP's traditional services. "What do you think about this data/software/dev etc project' 'Who should we talk to for help with this, or that? 'The MSP gladly leans in and helps, often giving their advice away. Ironically, only your most experienced people have the knowledge to share, and they do it willingly, often for free all while the MSP is left charging for their least experienced people to do routine IT support.
What if you could harness your experience and convert it into new revenue– both MRR and NRR?

What if, in doing so, you could strengthen your client relationships?



The getKambium difference is that it provides a framework to harness your knowledge and scale it into new MRR services
Start with a strategic roadmap. Our 'DISCOVER' module gives you the tools to quickly create high quality roadmap plans for clients, and qualified opportunities for you, by deeply understanding their needs and turning that into strategy
Use 'MANAGE' for the clients that need ongoing IT advice and IT governance, we've broken down the role of an IT Manager / CIO and given you the means to build a MRR agreement for your clients, quote it, and schedule it, along with rich guides and templates to help you execute.
Then NURTURE your client relationship and not only prove the value you give your client, but also close out the deals from the roadmap with deliberate, purposeful QBRs that formalise client check-ins and keep your relationship focused on the thing that matters most to your client – helping them create enterprise value. QBRs that are quick and easy to produce, purposeful and create value for you, and your client.
That's the Kambium difference – Roadmaps – MRR advisory programs – QBRs to prove value


All quick to create, easy to deliver and ready to knock your client's socks off.
Discover and Manage Your Customer Needs
GetKambium contains three modules that help you get to grips with your customers real business challenges and then manage their IT needs as a true vCIO, someone who can not just talk the talk, but deliver real value and business outcomes through IT.
Discover – easy, repeatable strategic roadmaps
Prepackaged, wizard-style tools for Sales, Security and

Strategy discovery

Explore your customers' key priorities

Highlight potential IT initiatives as sales opportunities.

Understand the cyber security risk profile of your

customer

Develop a strong understanding of clients' strategic

priorities and develop plans to achieve these complete with budgets and timelines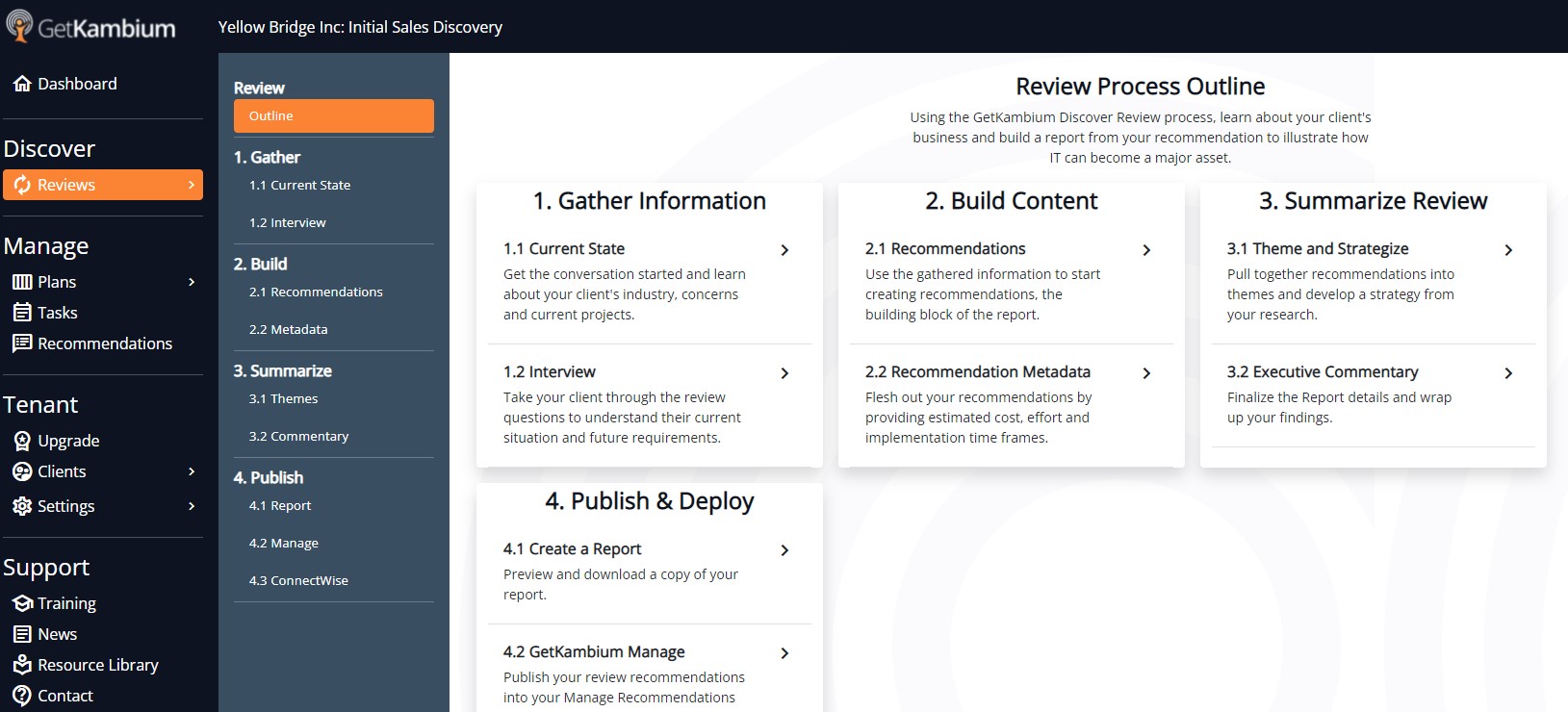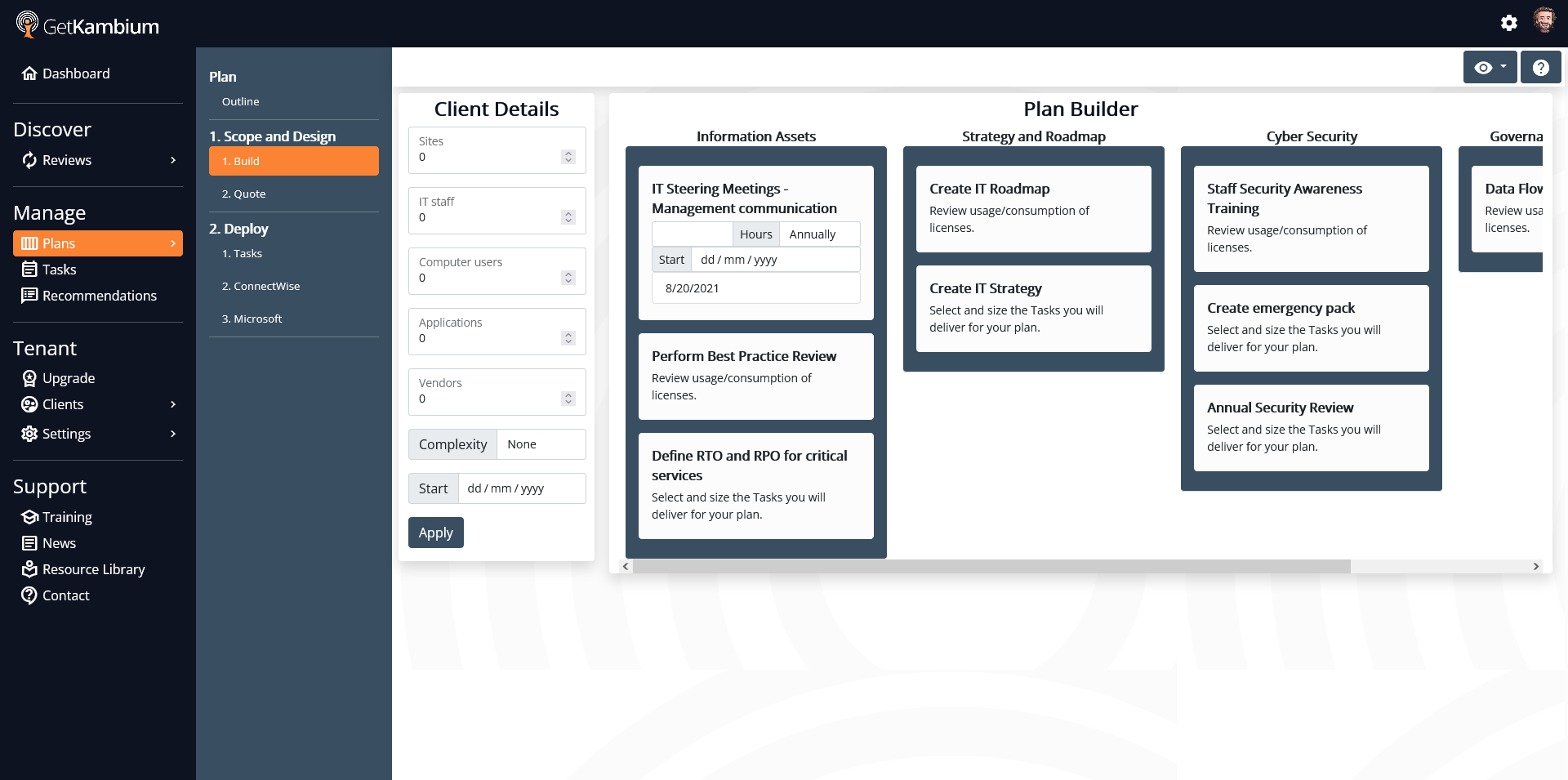 Manage – new MRR revenue
Prepacked plans for vCISO or vCIOs help you fulfill your virtual functions with clients efficiently and demonstrate

value with transparent reporting

Pricing calculator and quoting tool enables you to

prepare best-fit quotes and engagement plans.

Workflow manager helps you stay on top of client commitments and deliver the best possible service so you can guide your clients to successful outcomes.

A central database helps you manage and track all client recommendations and actions
Nurture – amazing QBRs
a solution that brings the client's strategic roadmap together so your QBR can 'check-in'
a solution that that lets you include and exclude sections, dynamically refreshing the QBR agenda, and lets you hold QBR templates for large clients, small clients, cloud-only clients or any other client set.
a solution that has purpose to each section and builds a set up minutes and actions to ensure the QBR is more than a 'check-in'
a solution that lets you add your favorite specialist reports from your favorite third party MSP tools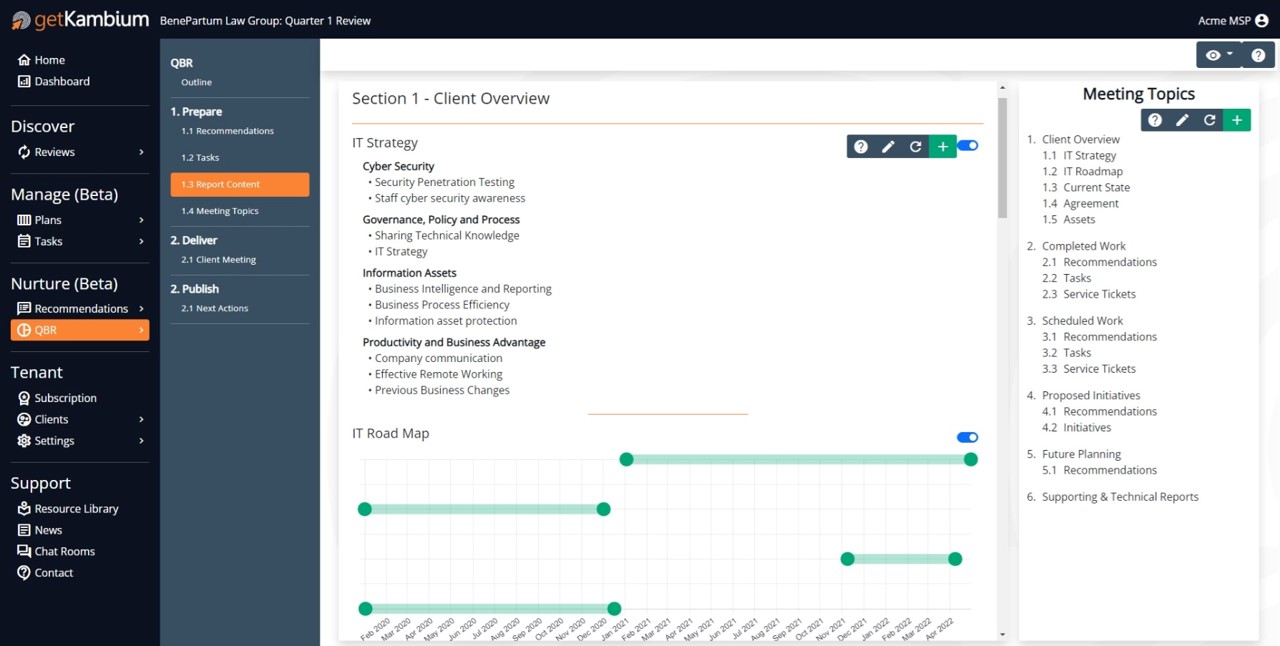 GetKambium Premium uses a simple, no surprises subscription pricing structure, no matter your business size.
All Premium subscriptions include a 14 day free trial period.
US$450
per month
Includes 3 user licenses
US$590
per month
Includes 10 user licenses
US$850
per month
Includes 25 user licenses
POA
per month
Over 25 user licenses
To see if getKambium is right for you, sign up for free now (no credit card required)
We would love to talk about your specific situation and how getKambium could help you.
Get in touch and let's talk about making your business better.